Why all Tradesmen should have a Website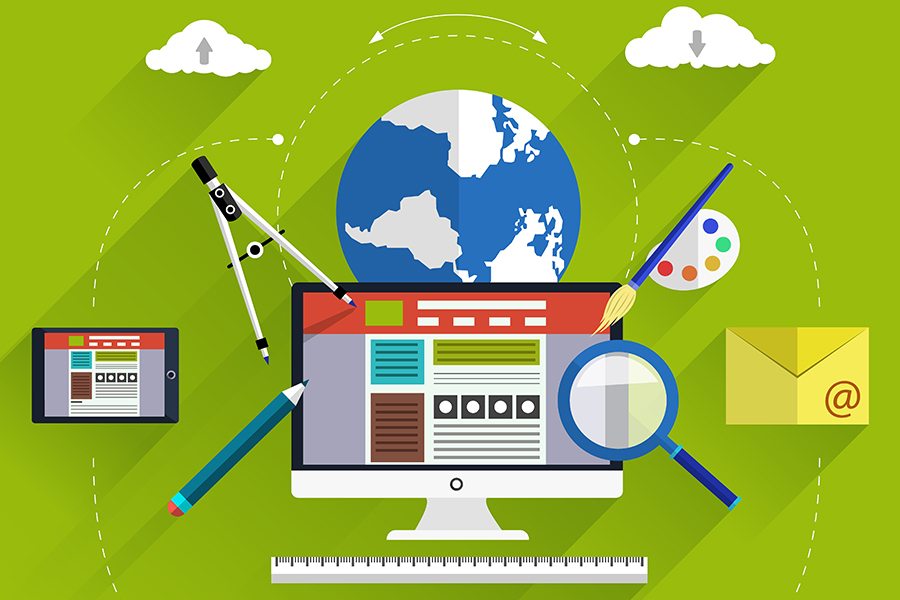 So you have decided to go your own way in the construction industry. You've registered your business, got a company vehicle, a couple of sub-contractors lined up and maybe a few jobs in the pipeline. So how do you ensure your business is easily seen in the public eye?
The first step that people take is to set up social media accounts. This is a must in today's world so get yourself set up on Facebook. Facebook and Instagram are best for contractors/tradesmen as these social media sites are very much media driven. Use these sites to regularly upload photos/videos of ongoing and completed jobs. It will engage your followers and help increase your brand awareness. With this, it is also a must to set up a website for your business. A simple tradesman site works best with easy access to who you are, what you do and your contact information. There is really no need to overload your website with useless information. Visitors to your site will simply not read it and are likely to exit your page if you provide too much text. It is a also advisable to provide a couple of testimonials from clients on your site. This can help increase visitor confidence and increase the chances of the visitor using your services. Ensure that your contact information is easily seen and accessible. Also, ensure to state if you provide 'Free Quotations'
Next step is to get your website out there as much as possible. Link your website to your social media sites and add your site to trade directories such as TradesConnect.ie and Golden Pages. What you really want is to get your website on top of Google, so your site appears under relevant search terms to your services. For example, if you provide carpentry services, you want your website to appear when relevant carpentry searches are made on Google. There are a couple of ways to ensure that your site appears on the first page of Google. Firstly, you can pay for this using Google Adwords. This can get quite expensive if you are not familiar with Adwords and we advise you to speak to one of our consultants before doing this. Secondly, there is the SEO route. These are the organic search results under the paid ads. For this, you would need to engage in the services of an SEO specialist. SEO can take some time before results are seen but is overall better value for money over Adwords in the long run. Furthermore, ensure that your web designer installs google analytics on your website. With this you can easily track all visitors to your site, where they are coming from, the pages they view and so much more!
If you are a Tradesman looking for a new website see here. With a simple, slick and easily functionable website, your business can flourish!
This article was provided to Trades Connect by TC Digital Marketing. TC Digital Marketing design quality tradesmen websites for their clients. See more here: http://tcdigitalmarketing.ie/tradesmen-websites/